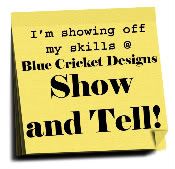 Last week I started a project for Gillian- a kitchen apron. A month or two ago, I talked with someone online about ordering an apron to be made for Gillian. We talked fabric, and size, but I never heard back. Being the holiday season, I figured it's already a busy time for us crafters, so I didn't push it.
But, I still wanted to get her an apron of some sort, and decided- hey, I can make one! So, that's what I did. I've posted in the past about making an apron for kids from a dishtowel and a pot holder. I wanted a different style for Gillian, though, so I made it from 2 dishtowels, instead.
I kind of followed
this pattern
, and kind of just winged it as I went. I had previously made an apron identical to the first link to give to my mom, who was wanting an apron. It was much too big for an almost-8-year-old, though, so I modified the pattern.
I opted not to use a second towel as a wrap around section. Instead, I cut from it a pocket section, and a ruffle for the bottom. When I went to attach the ruffle, I opted to round the bottom of the apron. I did a pocket seam across the top, as in the pattern, but then I decided to use fabric for the neck, instead of ribbon. To keep it gathered looking, I sewed a strip of elastic from one end to the next.
My stitching at that point is sloppy, and there is simply no excuse for it. I should have considered that, and sewed it on the seams, or used a less noticeable color of thread. Sloppy, like I said.
For the back ties, I just added thin grosgrain ribbon. I rather like it- and I rather love the fancy stitches I was able to add, thanks to the sewing machine. I added a stitch above the pleated ruffle, because the ruffle wasn't laying flat. I love the decorative stitch, though!