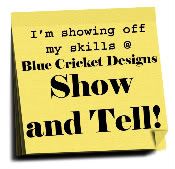 I love fudge at Christmas. Maybe that's the reason why I'm no longer a size 2? Hmm... probably. For years, my Grandma made fudge. She always added the marshmallow fluff, and used the recipe on the back of the fluff jar. It always tasted great.
My Grandma has since passed away. This will be our 4th Christmas without her, and I still miss her just as much now as I did then. I still have dreams of her, though, and I feel this is her way of still being with me.
This year, my mother and I got together and did candied items for Christmas. We spent around 6 hours baking and cooking, dipping, dropping, hardening, and breaking things apart. One of the items we made was fudge. My mom's recipe was a lot different (and easier) than the one my Grandma always made.
Festive Fudge (I added the festive part, to make it sound all holiday-ish)
You'll need:
A pot
A wooden spoon
A Jelly Roll pan or cake pan (a jelly roll is a cookie sheet with edges, in case you were wondering!)
Wax paper (to line the pan with, so the fudge won't stick to the bottom)
1 regular size package of baking chips- chocolate, peanut butter, etc.
1 14 ounce can of Sweetened Condensed Milk
Dump the chips & milk into a pot, and start warming it. Stir every few minutes until it starts to become liquid. Once it starts to liquify, stir constantly, so as not to scorch the chocolate. When it's completely melted, pour into a wax paper covered pan, and let cool.
We usually stick the fudge in the garage, since it's cold here this time of year.
You can double the recipe. In fact, one of our favorites is to use 1 bag of chocolate chips, and 1 bag of peanut butter chips, to make a chocolate peanut butter fudge.
Good luck!